Filled with inspiring printmaking materials packaged in a box with bright and quirky illustrations, the Artful Let's Learn Screen Printing Box makes the ideal gift for any artists looking to explore printmaking. With printmaking inks, a printing screen and accessories – plus an inspiring magazine – this gift collection is sure to inspire you to take up screen printing and other printmaking techniques. We took the contents for a test run to see how they performed.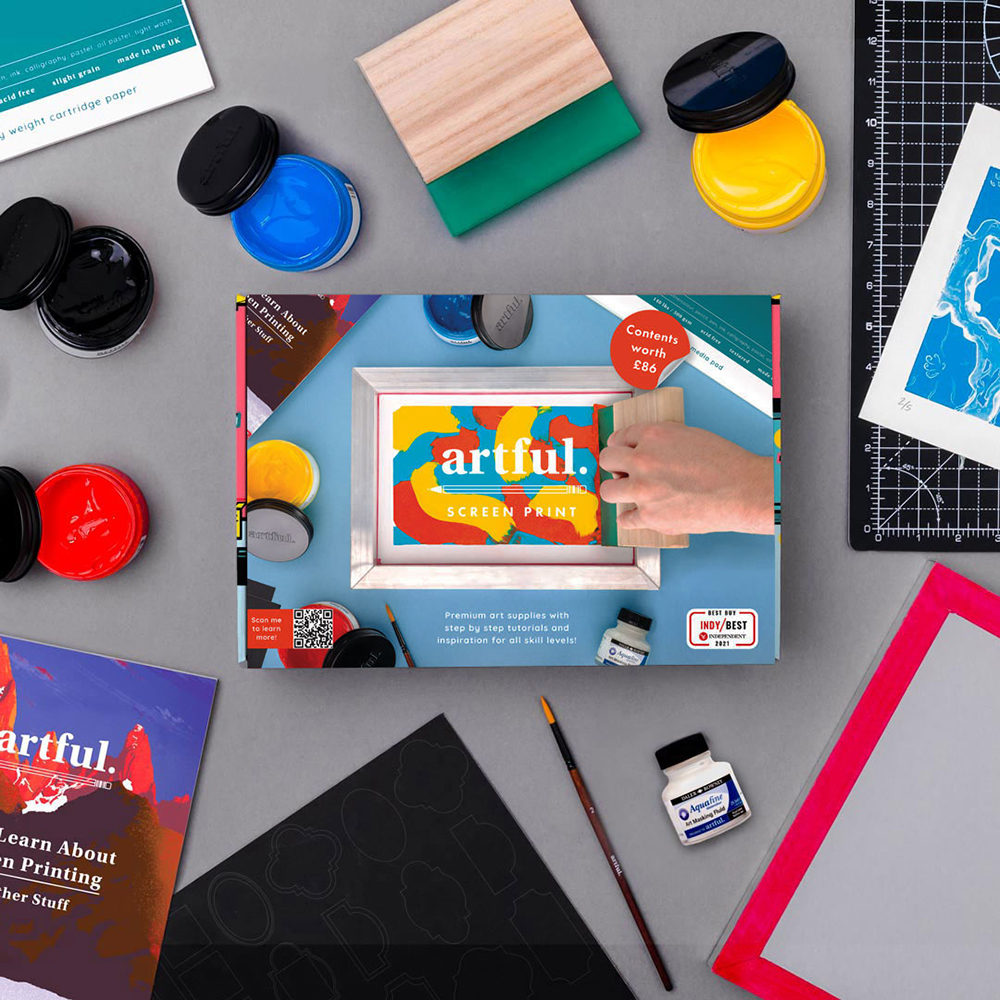 The Artful Let's Learn Screen Printing Starter Box is full of carefully curated art materials perfectly suited for absolute beginners and enthusiastic amateurs looking to explore printmaking. Inside there's everything you'd ever need to create a screen printed artwork. There's ink, a screen, vinyl masks, masking fluid and so much more. It's the ideal collection of materials for exploring a new medium – plus there's also plenty of reading material to guide you through the process step by step. All in all, this set offers an astonishing amount of content that's sure to keep budding artists entertained with new techniques and tutorials.
What are Artful 'Let's Learn' Boxes?
Artful 'Let's Learn' boxes include a selection of art supplies and reading materials that combine to offer what's essentially an art class in a box. They're perfect for new artists looking to explore new mediums and techniques. As well as the Screen Printing box, we also offer their Watercolour and Gouache boxes if you fancy trying those out too. Each of these themed sets includes an assortment of artists' colours along with a variety of tools and accessories tailored to work seamlessly with the medium-specific topics explored in each set. These materals aim to inspire and help you expand your technical knowledge and proficiency in art to help you along your creative journey.
What's included in the Let's Learn Screen Printing Box?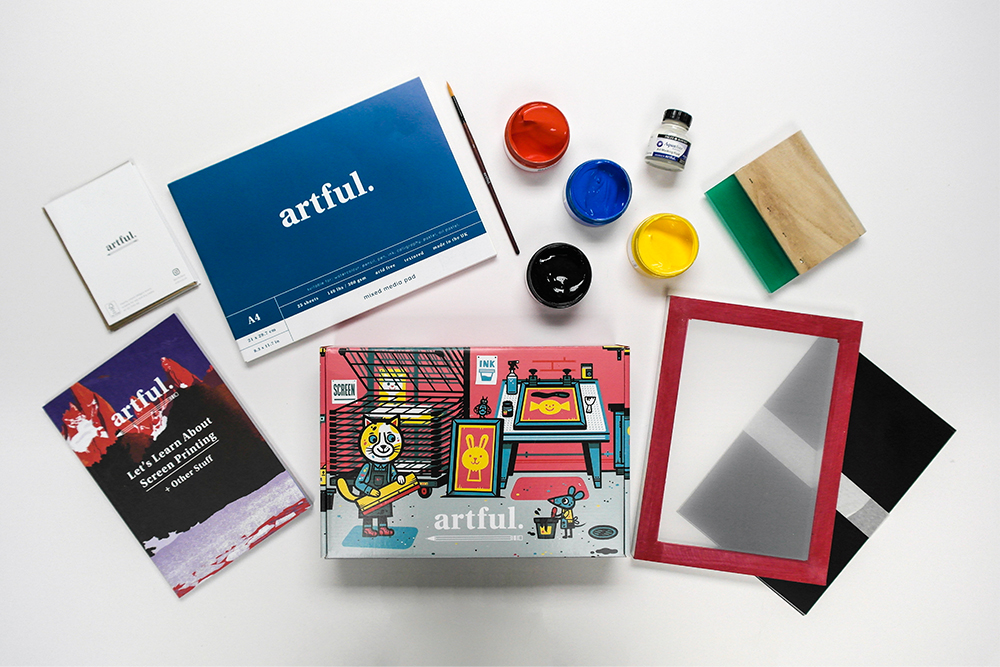 Every 'Let's Learn Screen Printing' Starter Box includes:
4 x Acrylic Screen Printing Inks (Yellow, Red, Blue and Black)
1 x Printing Screen (29 x 21cm)
1 x Wooden Handle Squeegee
1 x 30ml Daler-Rowney Aquafine Art Masking Fluid
1 x Round Paint Brush Size 2
A pack of vinyl sticker sheets
1 x A4 300gsm Mixed Media Pad
4 x Blank Greetings Cards
1 x Artful Screen Printing Magazine
We took a closer look at all the contents to see how they performed.
Acrylic Screen Printing Inks
This set includes four 100ml acrylic, water-based printmaking inks in Yellow, Red, Blue and Black. The colour selection might seem quite restrictive if you compare it to Artful's other sets. However, they have been deliberately chosen to offer a good mixing palette. You can mix each of these primary colours to create a range of secondary hues which you can darken by using black. Each of the colours has high pigment levels and is lightfast, so your prints will remain bright and vibrant. The wide necked jars are the perfect width for scooping out colour with a palette knife. You can also use them as regular acrylic paints.
Acrylic Screen Printing Accessories
The set includes a variety of screen printing accessories including:
Printmaking Screen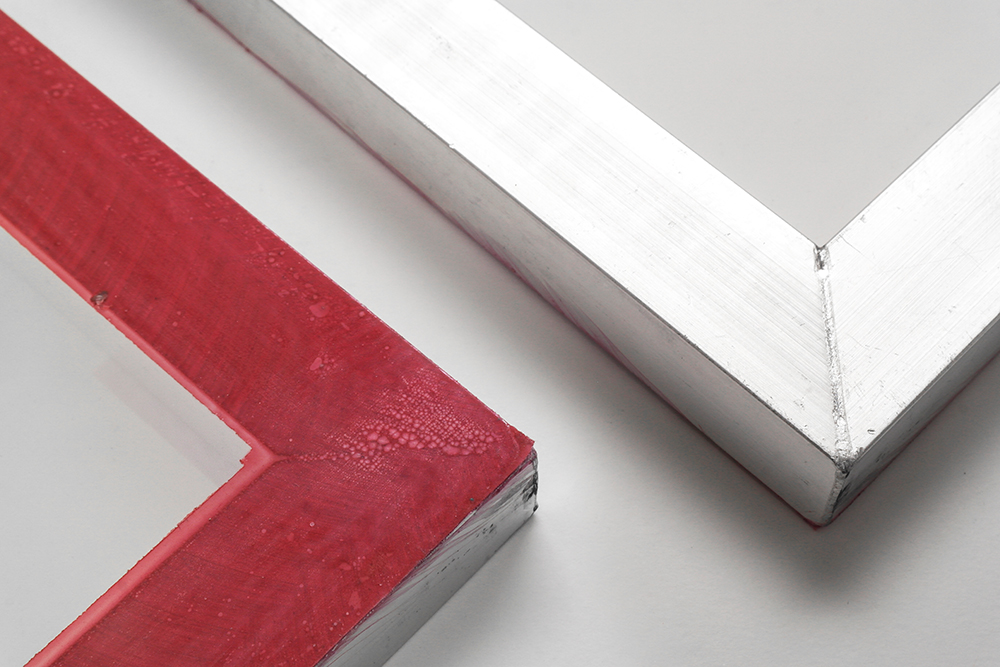 An 80T Aluminium Print Making Screen measuring 29 x 21cm is the perfect size for printmaking at home. The lightweight frame is strong, durable and has 8 threads per centimetre. The brand's in-house printmaking gurus chose the materials to offer perfect performance for all the screen printing tutorials in the set.
Squeegee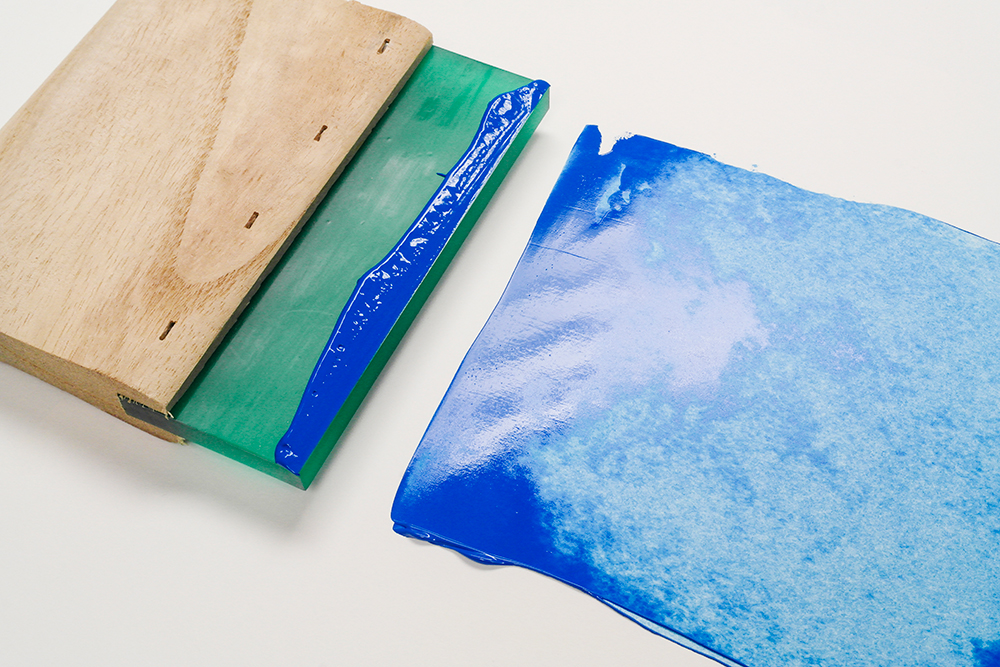 The set includes a sturdy, wooden handle squeegee you can use to pull the ink across your screen. Its plastic tip presses the ink through any areas of the mesh that are exposed. Here it will transfer onto whichever surface you are printmaking onto to create your design.
Masking Fluid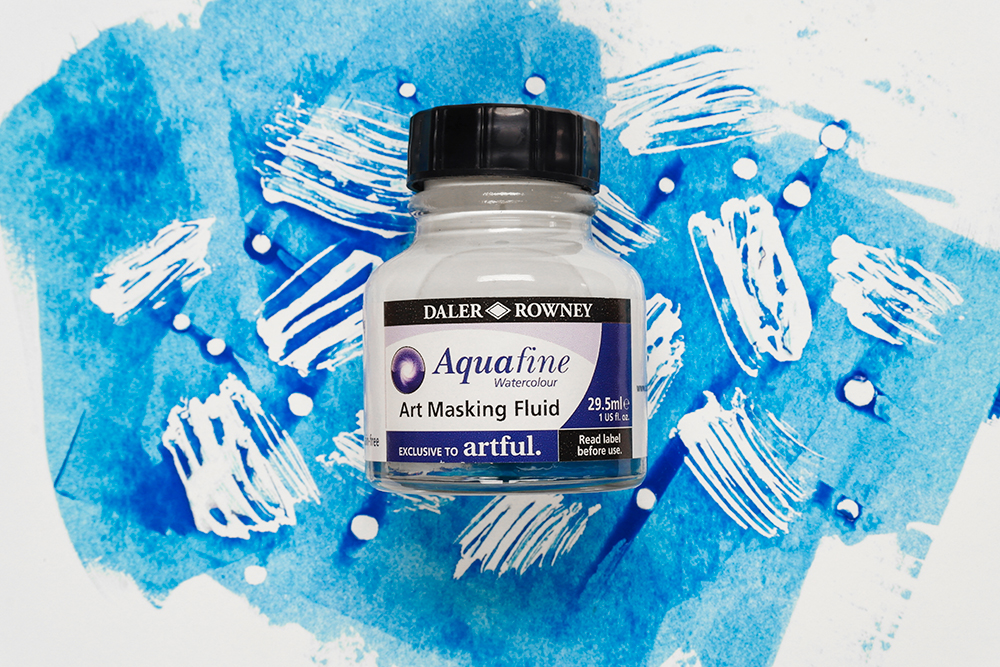 A 30ml bottle of Daler Rowney Aquafine Masking Fluid allows you to mask out your own designs. Paint this medium onto your printing screen and it will dry to form a waterproof barrier than ink won't be able to penetrate. You can apply the fluid with a brush and paint on your design. Be sure to clean the brush with warm, soapy water immediately after use! Dry masking fluid is difficult to remove from brushes. You'd need something like Zest It Masking Fluid Remover to restore any gunked up brushes. You can remove dry masking fluid from the screen using warm, soapy water and an abrasive sponge. The screen is surprisingly durable and will withstand quite a bit of scrubbing – but don't use a wire brush.
Brush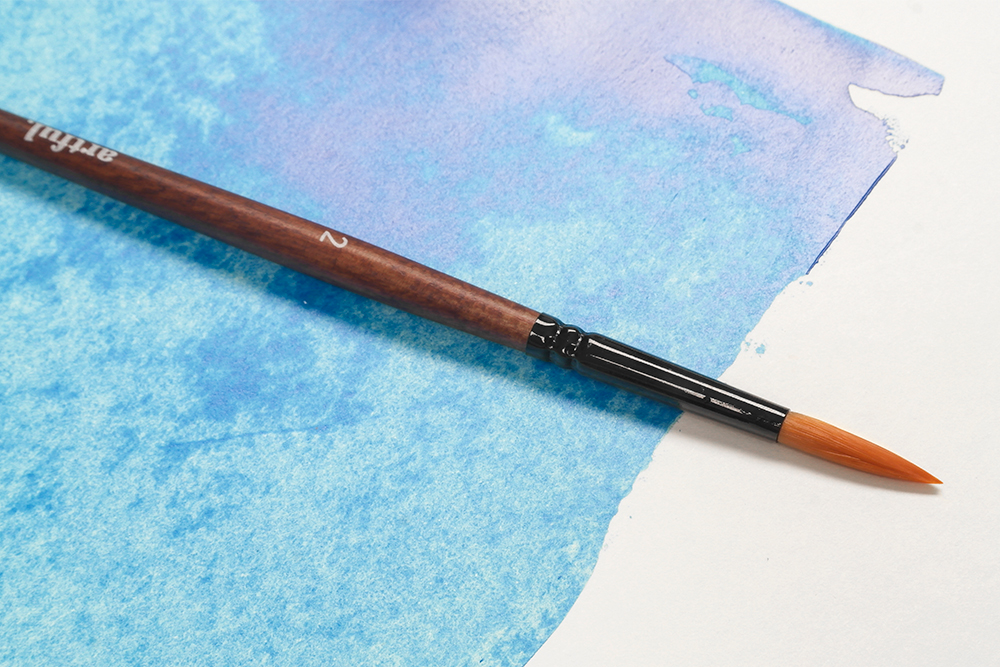 The size 2 round Artful brush is a good size for either applying masking fluid to your design or painting small strokes of colour onto your screen. It's made from durable, responsive synthetic fibres.
Vinyl Sticker Sheets
The set also includes a pack of vinyl sticker sheets. These include a variety of decorative frames, rounded lettering, shapes and symbols you can add to your designs. Stick the vinyl stickers onto your screen to mask out an assortment of shapes. The ink won't transfer where you stick the stickers, allowing you to add all kinds of designs to your artwork.
Screen Printing Surfaces
The set includes two different surfaces to screen print onto. A mixed media paper pad and a set of four blank greetings cards. The Mixed Media Paper Pad is contains 25 sheets of 300gsm, medium texture paper. Use it for printmaking, watercolour, gouache, pencil, pen, ink, soft pastel and oil pastel. The weight of the paper means it won't warp and cockle. It's a good weight for printmaking or for light applications of watercolour and gouache.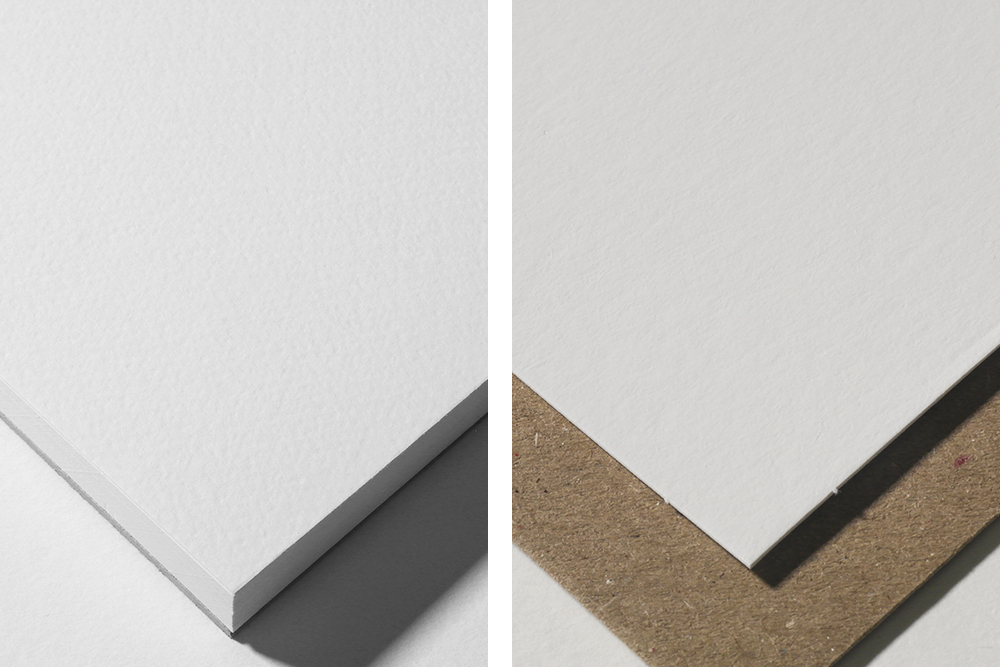 4 blank greetings cards each complete with their own kraft paper envelope offer a second printmaking surface. Each card is made from 280gsm uncoated Fedrigoni board that accepts both dry and light applications of wet media. They're perfect for creating your own customised cards for Birthdays, Christmas, anniversaries and more.
Artful Screen Printing Magazine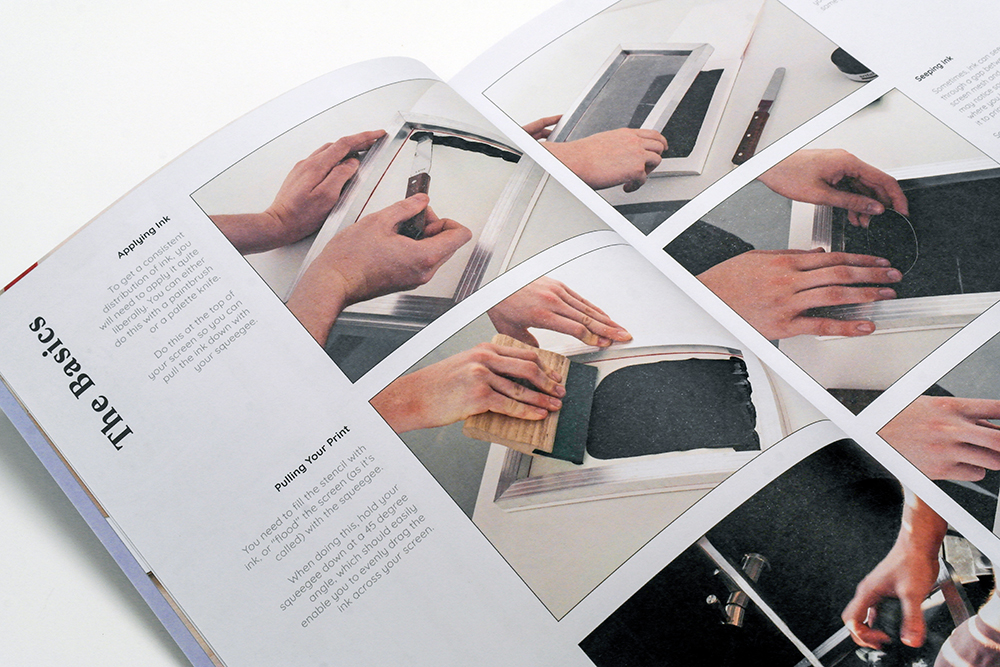 With a total of 128 pages, the Artful Screen Printing Magazine has beautiful binding and sure to inspire you make a start with printmaking. More like a book than a magazine, it's brimming with inspirational content from artists specialising in screen printing.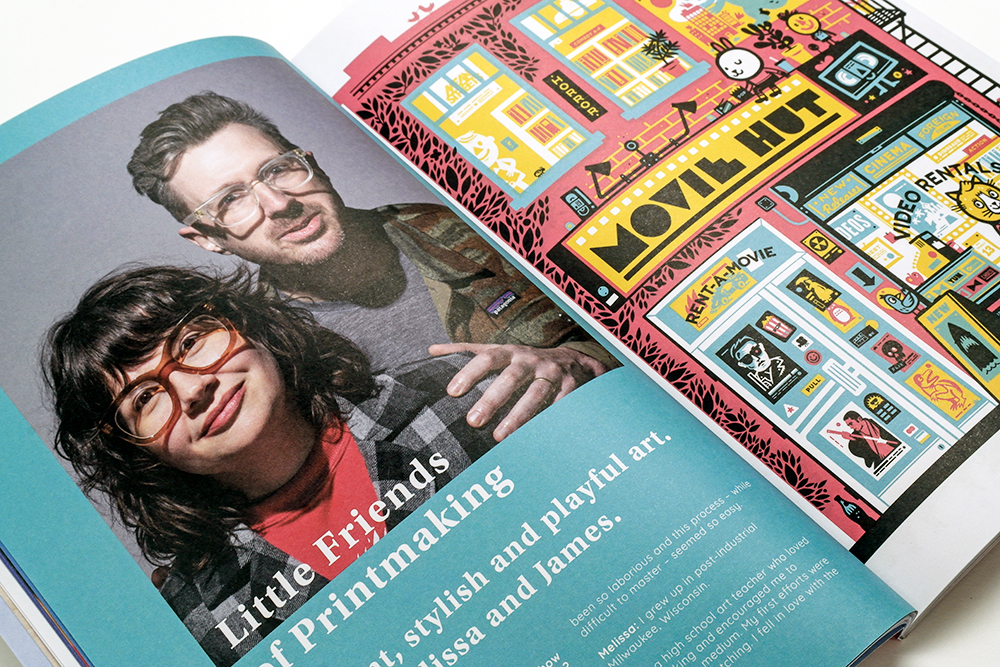 There are artists interviews that delve into the working processes of the professionals. Plus step-by-step tutorials that you can follow at home. Each tutorial includes full illustrations alongside written instructions, so you'll know exactly what you're doing every step of the way. The book also includes a useful introduction covering the history and basics of screen printing.
Get Inspired with the Let's Learn Screen Printing Box
The Let's Learn Screen Printing Starter Box is a fantastic set for any artist taking their first steps in screen printing. Not only does it include all the materials you'll need to pull your first print, it's also full of helpful information, inspiration and guidance that will help you along the way. The packaging alone is inspiring in itself, and would be enough to entice any curious creative to dabble in screen printing. It would make a fantastic gift for any new artist looking to try out this medium, and would certainly be something to bare in mind for Christmas! All the materials included are the box are completely free from animal derived ingredients too, so the box would make a brilliant gift for vegan artists.
Artful are also building a creative community of artists' online. Each of their boxes includes an access code to unlock a huge range of video tutorials on the Artful website. They also create inspiring content on their YouTube channel and have a daily drawing challenge on their Instagram account. There's no shortage of places to get inspiration, tips and more.
Buy your Artful Let's Learn Screen Printing Starter Box today or browse our other Artful Boxes online.