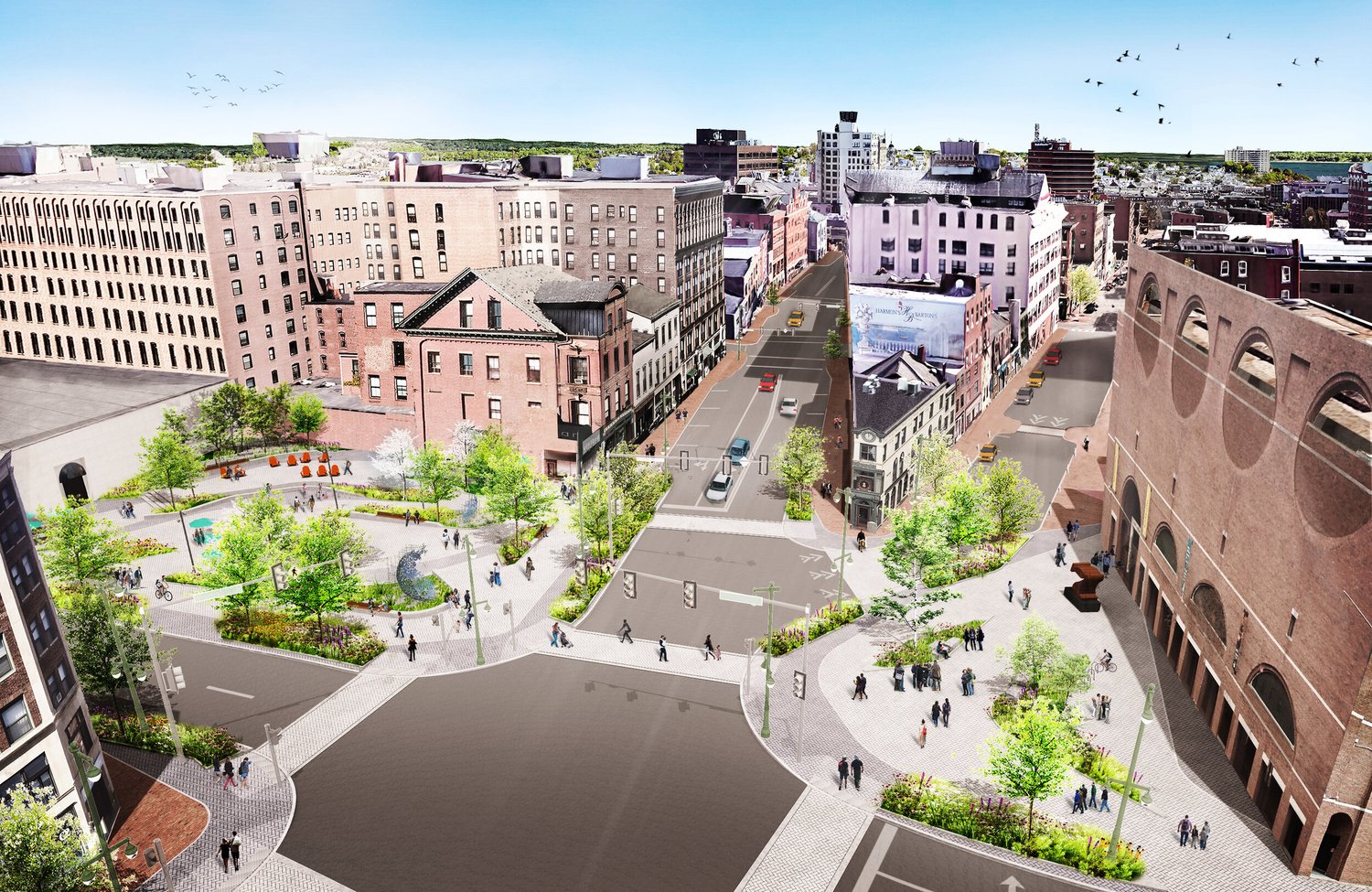 Nov 29, 2022
The Portland Museum of Art has announced the four finalists for its campus unification and expansion in Portland, Maine, United States. 
The four finalists are Adjaye Associates, Lever Architecture, MVRDV and Toshiko Mori Architect + Johnston Marklee + Preston Scott Cohen. 
The project aims to unify the museum's downtown Portland, Maine campus through the design of a new building at 142 Free Street. 
Through The PMA Blueprint, it will be the museum's first expansion in over 40 years. The expansion of PMA will encompass a total of 60,000 square feet (5,575 square meters) flexible, community, gallery, and public space. Once complete, the museum expects to attract 300,000–500,000 visitors annually.
Developed and led by Dovetail Design Strategists, the competition was structured in two stages (Stage 1 and Stage 2). The museum has opened the four projects to a public review on the designs and the four projects are also on view in the lower ground floor of the PMA's Payson building until 11 December, the public is invited to send their comments on each design. 
The competition has received submissions from 104 teams representing 20 countries, in which the shortlist was announced in August this year. 
The international jury, composed of different disciplines, chose the projects for "their creative and sensitive approach, their distinctive vision, and embodiment of the PMA's values of courage, equity, service, sustainability, and trust."
After the museum reviews the concepts and the collected public comments with the jury in early December, the museum plans to announce the winner in January 2023.
Read on to examine details and images of the four finalists with their short project descriptions below: