By Pat Eby Special to the Post-Dispatch

As a child and later as a teen, Penelope (Penny) Schmidt rode the school bus each day from her home in Elsah to school in St. Louis. She passed through Alton taking little notice of the river town she now calls home. Her airy loft, filled with paintings, sculptures and photos follows her journey from Elsah, to New York City, then back to the Midwest, to Alton.
After graduating from Principia College, where her father, James Schmidt, headed the art department, she moved to New York to work in an art gallery. Later, she would open her own gallery, Schmidt Bingham, on 57th Street. "I am a great art appreciator," she says. "I loved dancing with my mother and taking art classes from my father, but I was not a natural at either. I also loved art history, so I became an art dealer."
A framed photograph of a very young Penny surrounded by paintings indicates she got her start quite young. "That's me on the left, my father standing next to me, and my tiny little brother is behind a painting. It was one of my first gallery experiences. I think we were at a show of student work," she says.
"I came back to the Midwest to visit my father after Sept. 11. Deciding to move here was not something I had planned. In fact, it was the last thing on earth I'd ever imagined," she says. "I came back with a very different perspective having lived in Greenwich Village where I loved the historic architecture and appreciated all water views. I became enchanted with this river town."
She began looking for a home. Although she appreciated the historic houses in Alton, she didn't need a four-bedroom home and she didn't have a car to garage. The industrial area in downtown Alton was what appealed to her. "The idea of living downtown wasn't popular then. The Marina District was home to the railroad, a big flour mill and lots of bars, not condos and apartments," she says.
When she learned the historic Lime Building, built in 1912, was going to be available for sale by closed bids, she decided to put in a bid. "I wanted to have these wonderful water views, unobstructed, and everyone tried to talk me out of it," she says.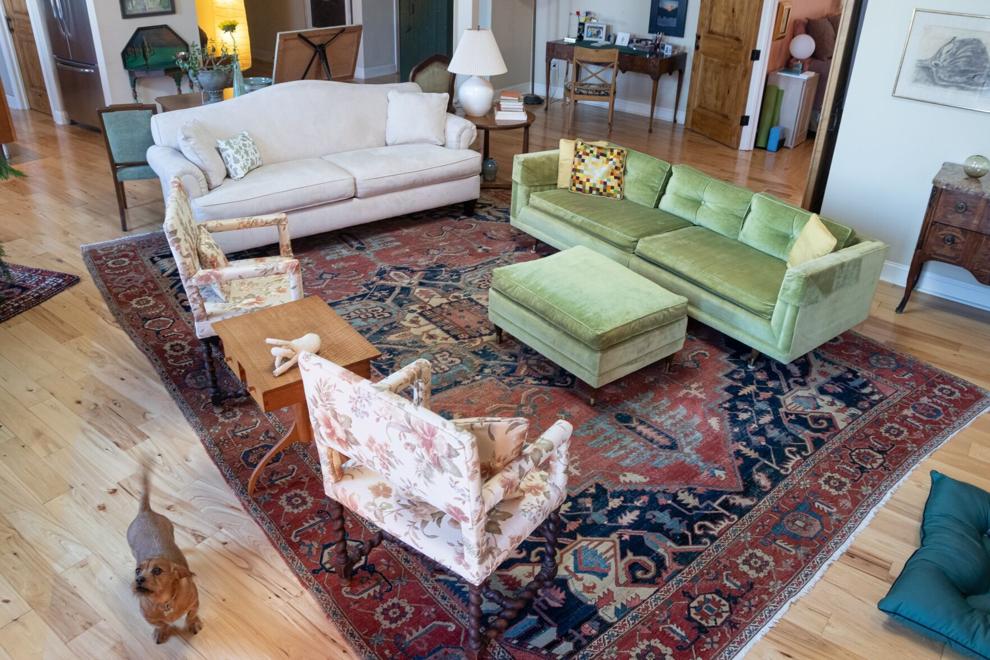 "I had this idea that I'd like to live in the building. Of course, at 36,000 square feet it was too big for me, so I knew a mixed-use plan would be the way to go. I think that was what sold the city. That, and the watercolor painting my father did of the building, which I presented with my bid," she says.
She finished the building redevelopment in two years, selling all 10 residential lofts prior to completion.
"We had a basic palette of hardwood floors, granite countertops, stainless steel kitchens, fireplaces, high ceilings and exposed brick. Every loft has wonderful 8-foot knotty alder wood doors. The buyers got to select the finishes in each unit."
For her own space, she chose light finishes for her floors. Exposed brick walls, steel and wood beams all speak to the building's past. She commissioned sculptor Carroll Todd, one of the artists in her New York Gallery, to create signature pieces for the space. The first, a sculptural stainless-steel hood for her kitchen evokes both the river and smoke in its shape and movement. He also designed the fireplace surround and sculpted handles in the shape of an "S" for the 8-foot doors that close off the bedroom.
The unusual frosted windows came about when her father's friend, David Rowland, visited. They had both attended Cranbrook, the iconic art school in Michigan. "You might recognize his name for his design of the midcentury 40 in 4 chair, named because you can stack 40 chairs 4 feet high. He said, 'Penny, you've got to do frosted because these windows look out on a brick wall.' He was right. They're huge, triple layer windows with the inside glass sandblasted. It's wonderful because when light comes in the early morning it hits the brick and casts a rose-colored glow inside."
Schmidt's innate design skill shows in the juxtapositions of periods and styles of furniture and in the areas she creates for conversation and for contemplation. The placement of the art, the rhythm of how it moves through the space and fills the rooms without feeling crowded reflects her gallery background.
Her move to downtown Alton has been a good one for Schmidt for her lifestyle, her work and her future.
"I never thought I'd want to work at home but because of these high ceilings, big windows, and great views it feels very spacious, not claustrophobic at all. I get to walk everywhere. I didn't even have a car until I moved here. I love being able to walk to shops, to restaurants, to the library, to the arts center, and to Riverfront Park. Yes, it's great," she says.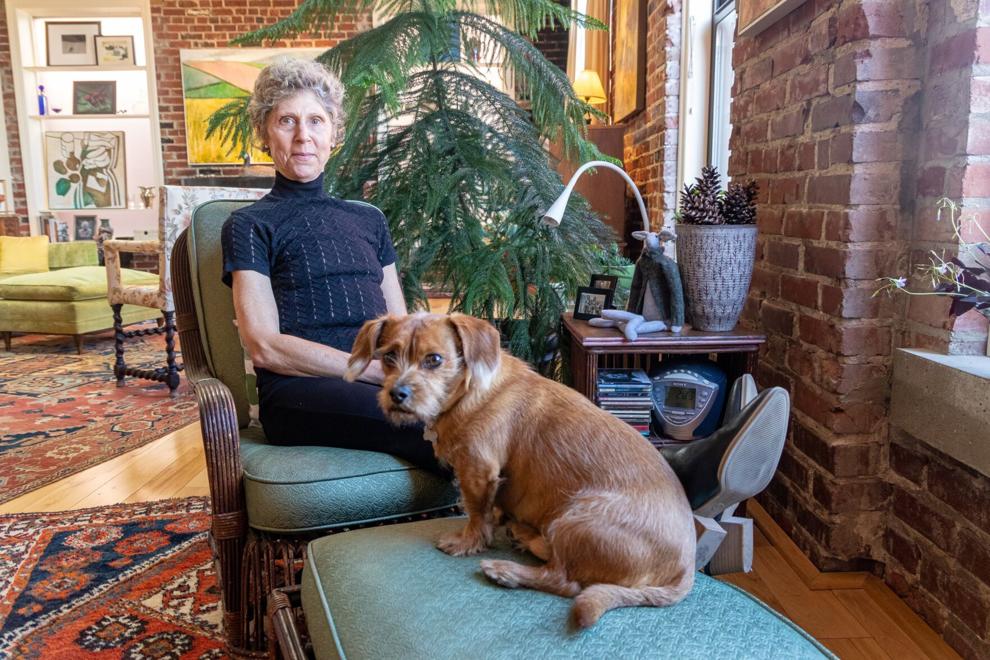 Occupation • Independent art consultant
Family • Schmidt has two brothers, Rob and Ben Schmidt and shares her home with her rescue dog. 
Penny Schmidt's Alton loft
At Home with Penny Schmidt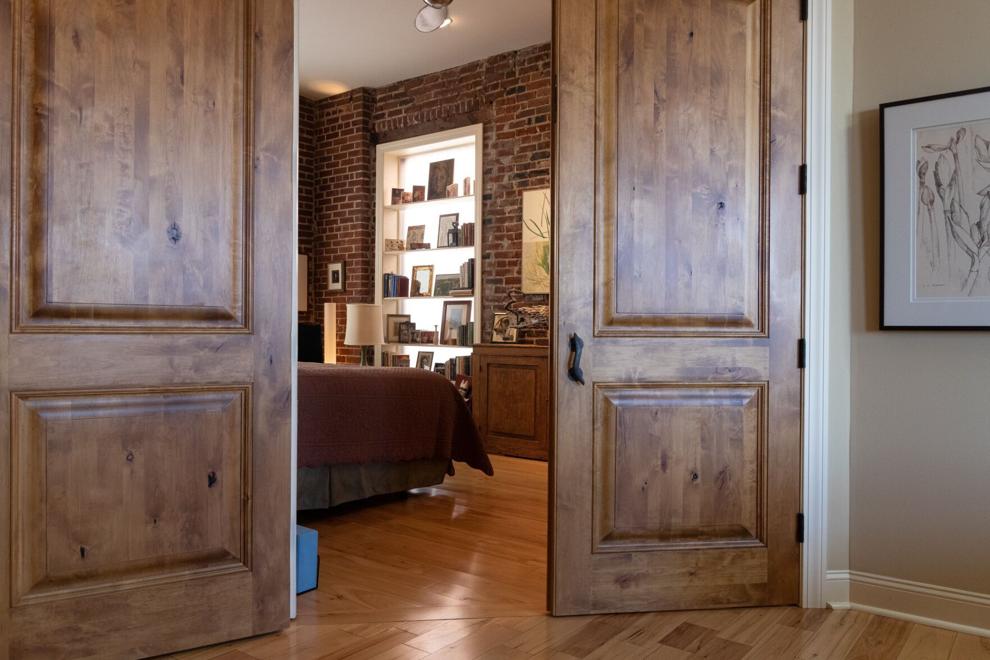 At Home with Penny Schmidt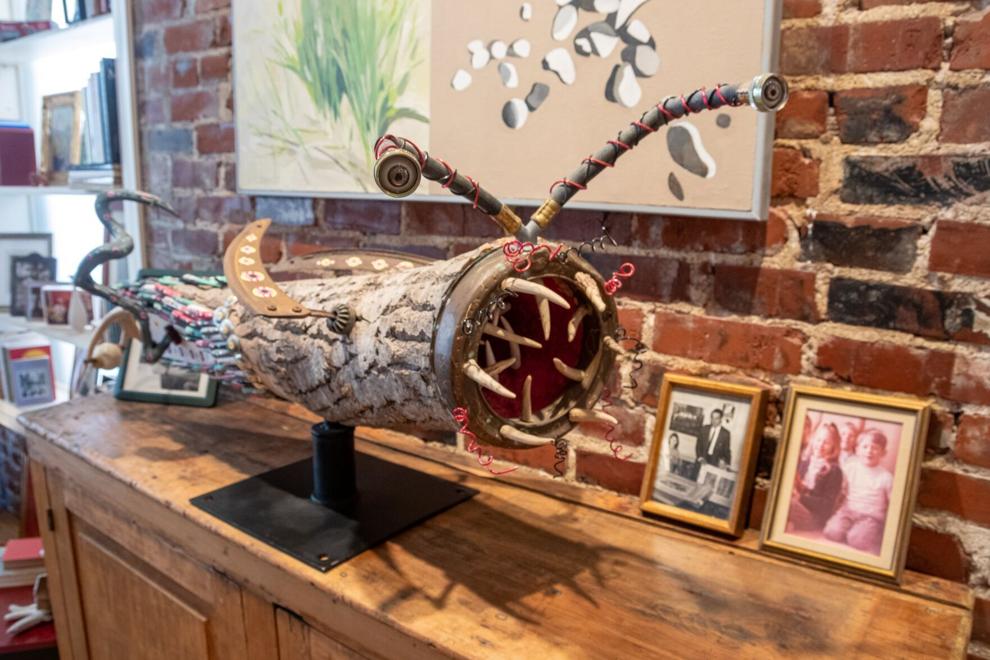 At Home with Penny Schmidt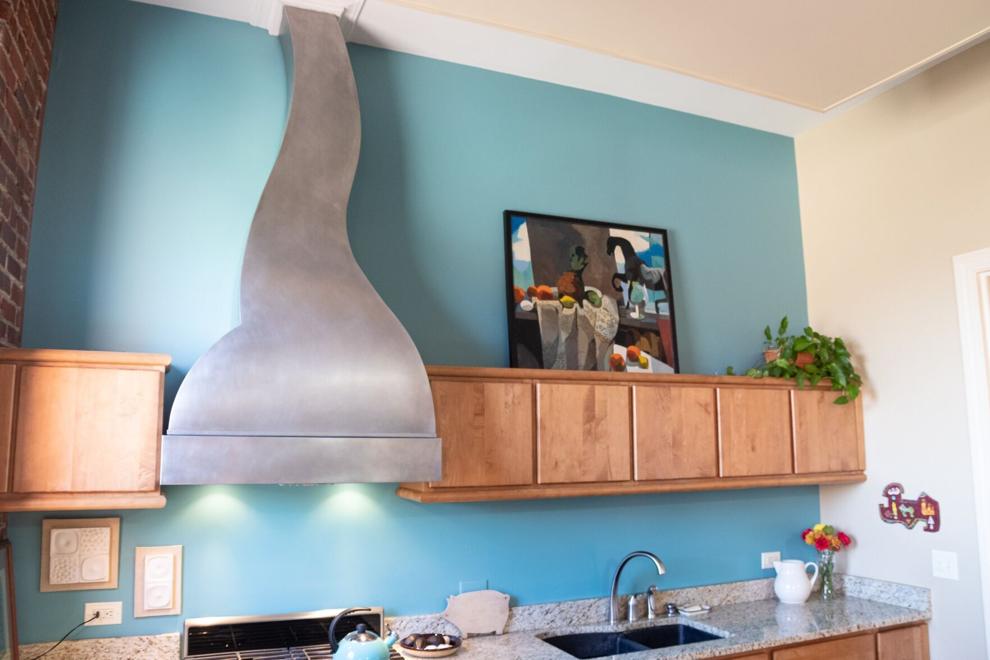 At Home with Penny Schmidt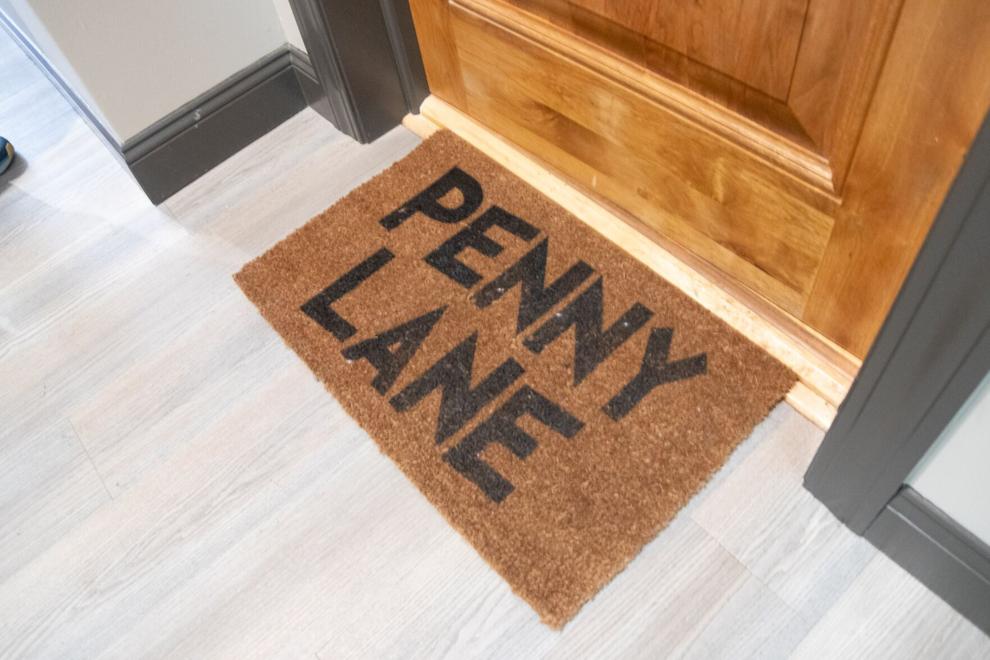 At Home with Penny Schmidt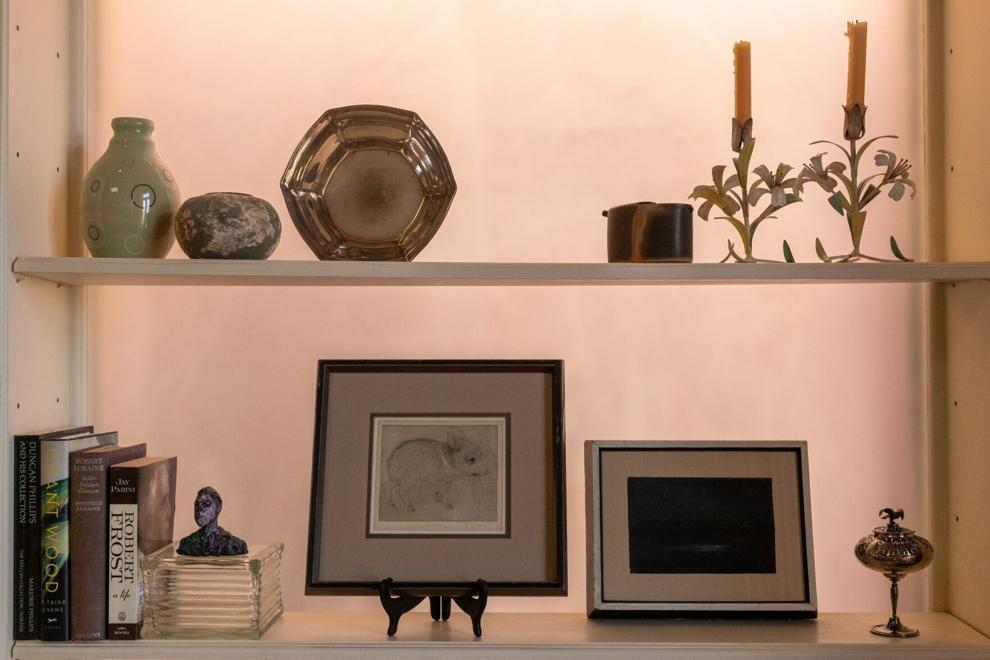 At Home with Penny Schmidt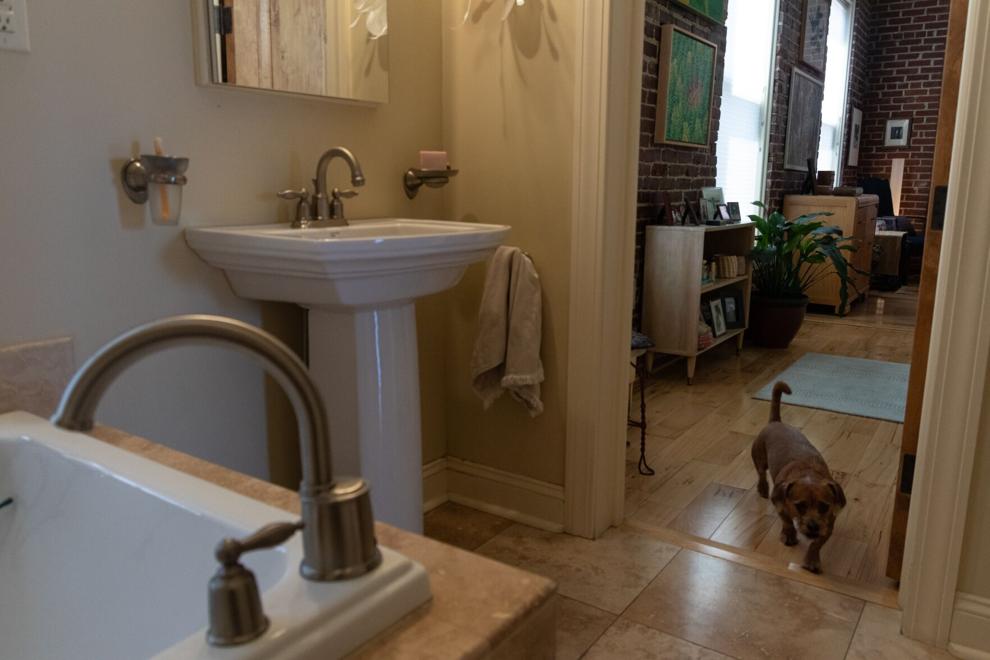 At Home with Penny Schmidt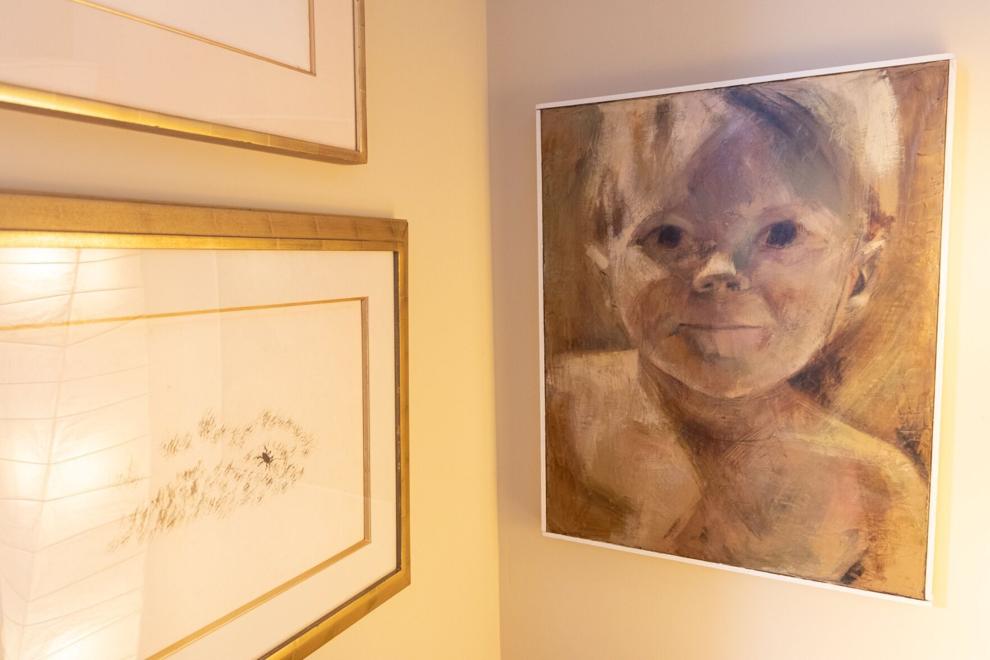 At Home with Penny Schmidt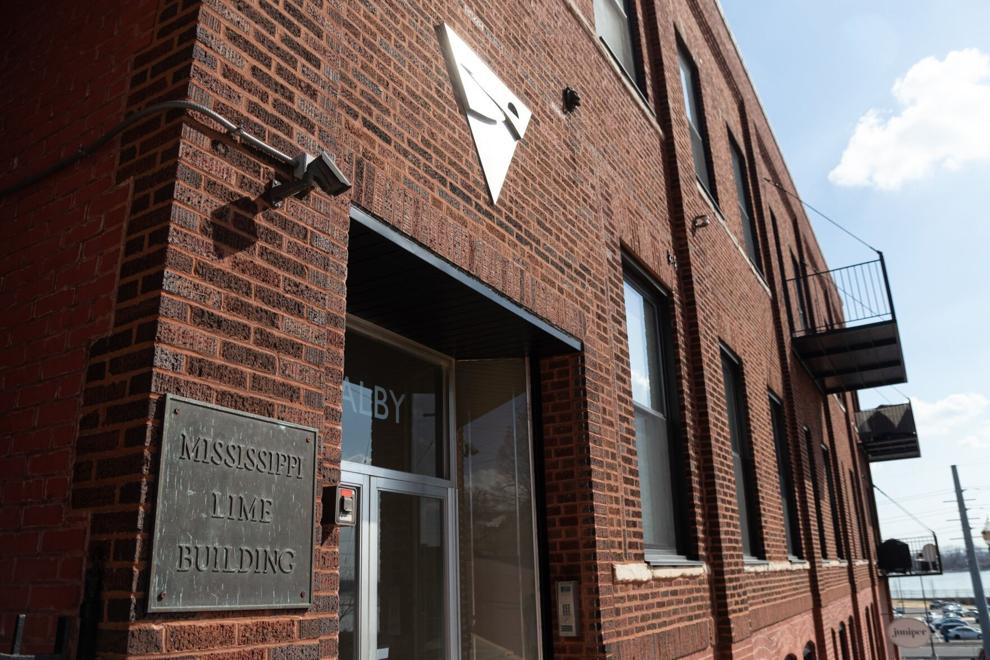 At Home with Penny Schmidt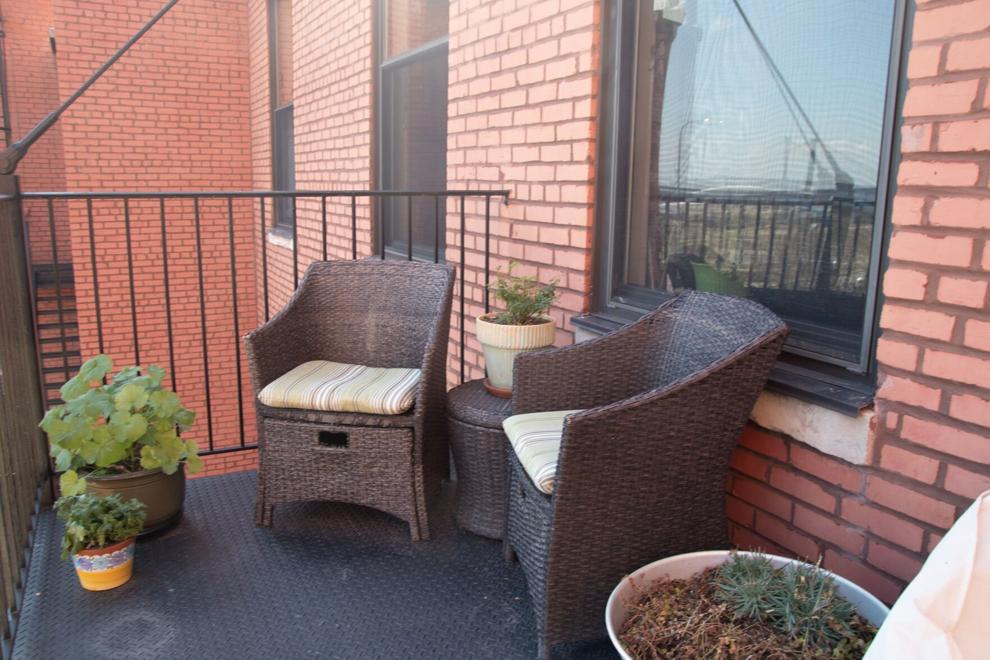 At Home with Penny Schmidt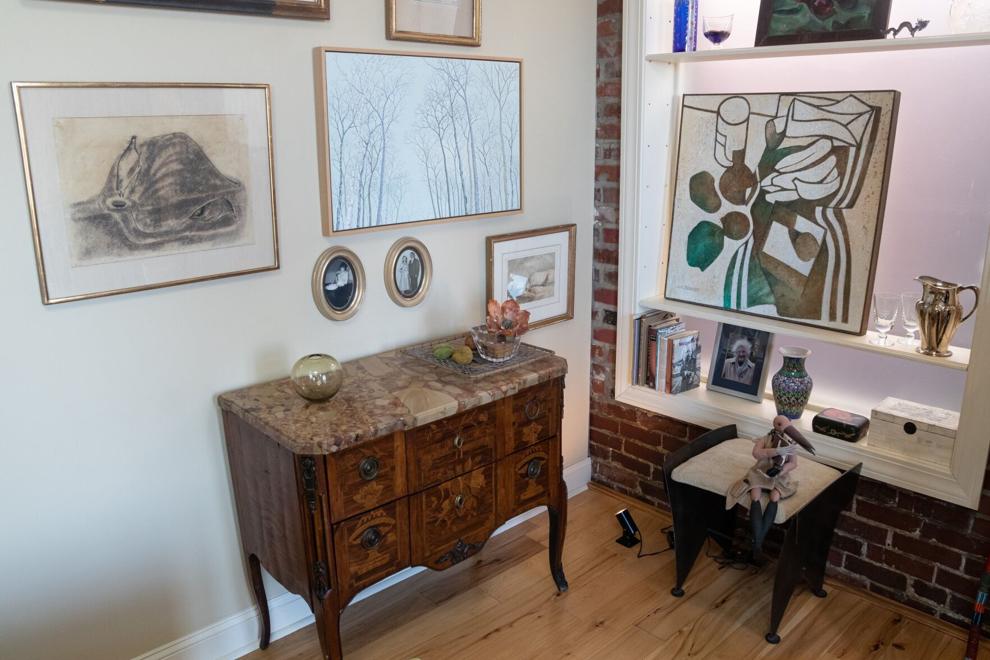 At Home with Penny Schmidt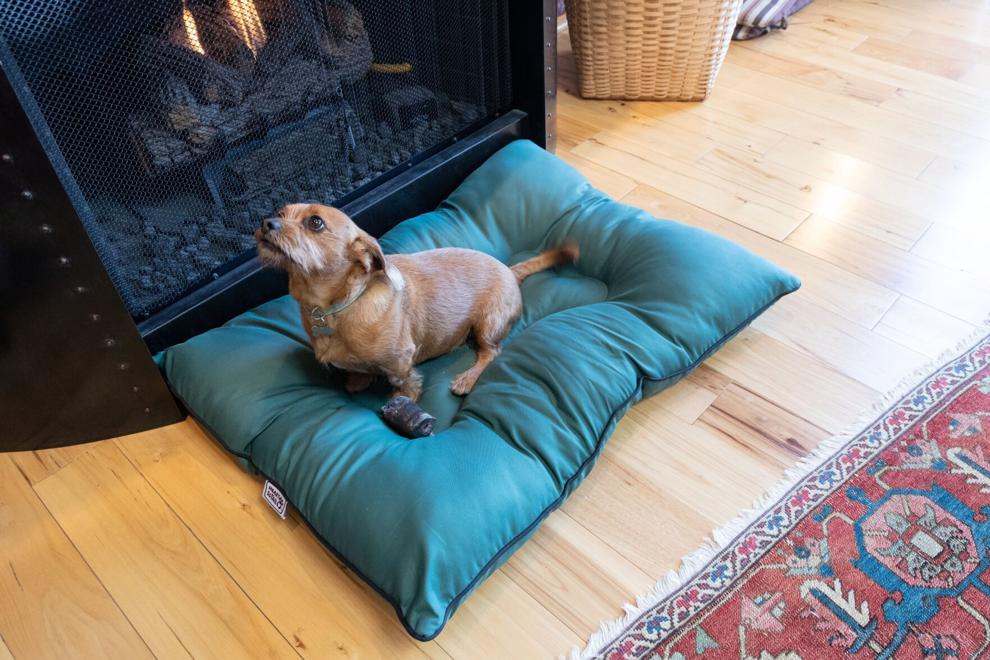 At Home with Penny Schmidt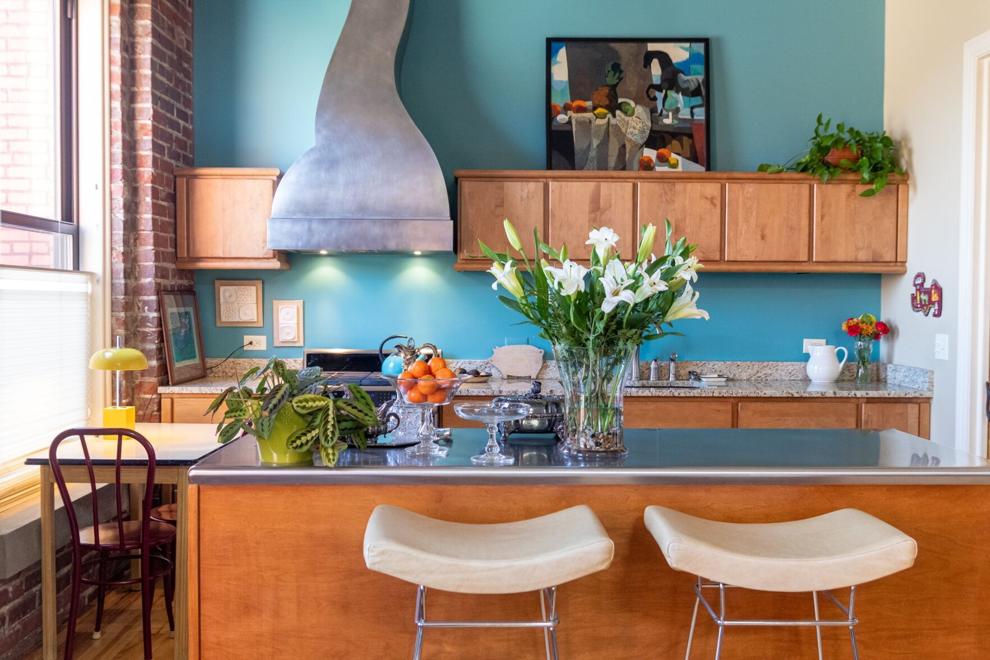 At Home with Penny Schmidt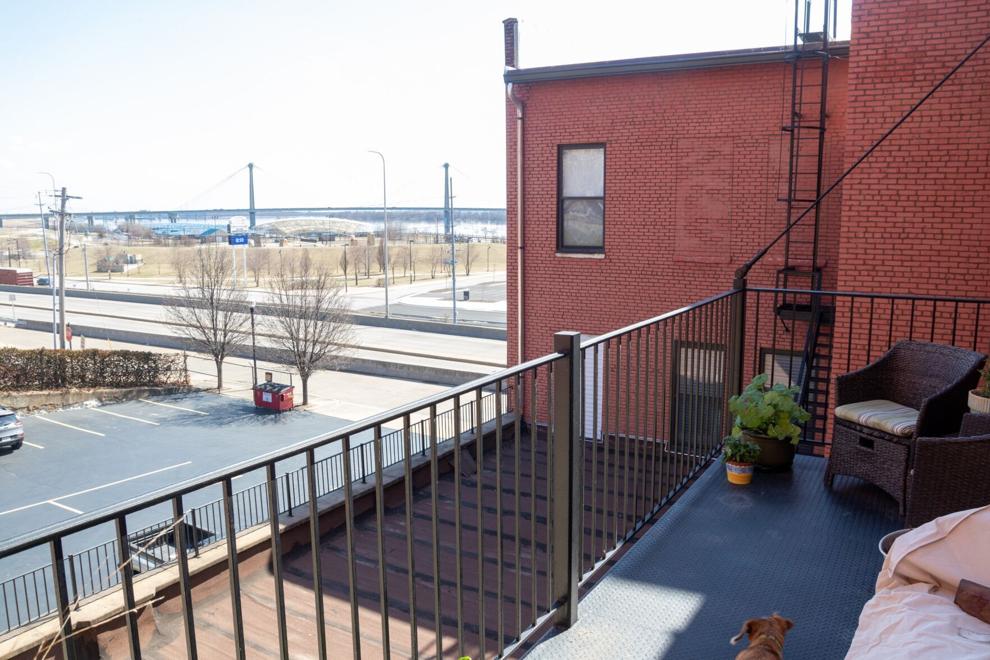 At Home with Penny Schmidt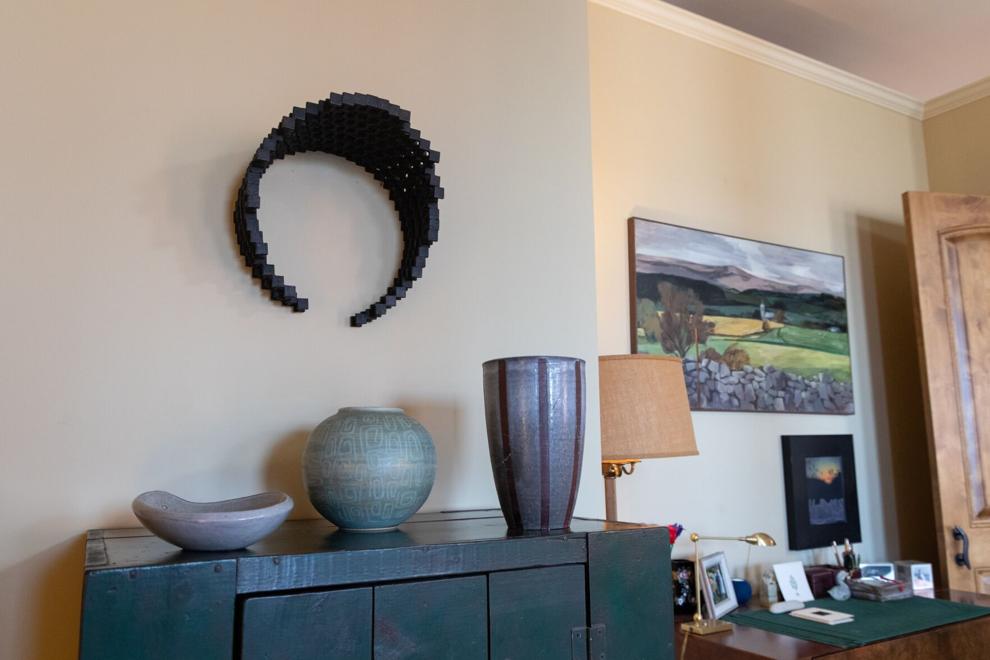 At Home with Penny Schmidt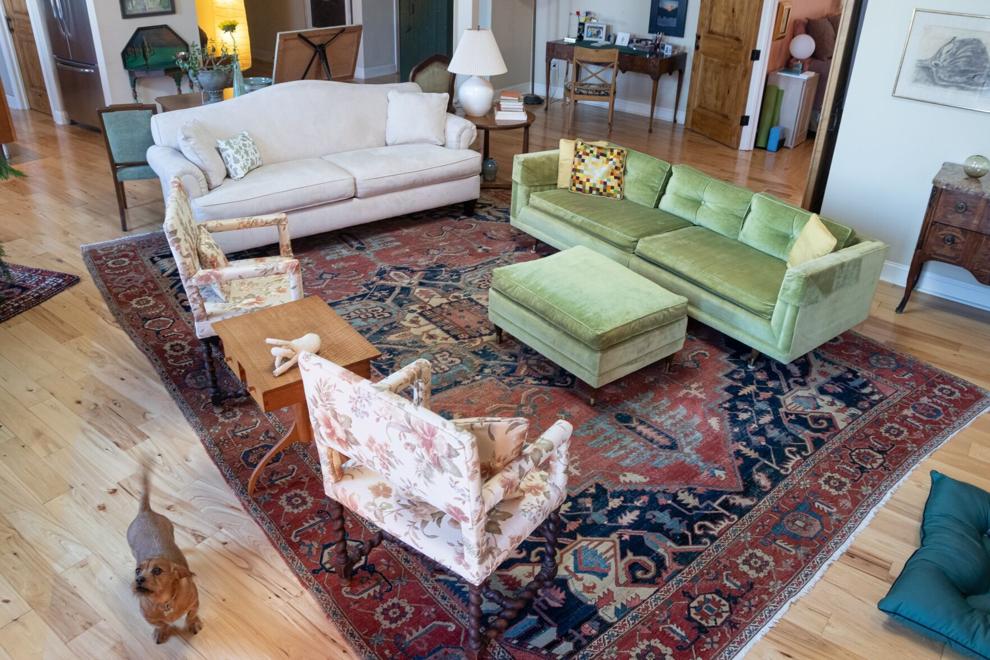 At Home with Penny Schmidt