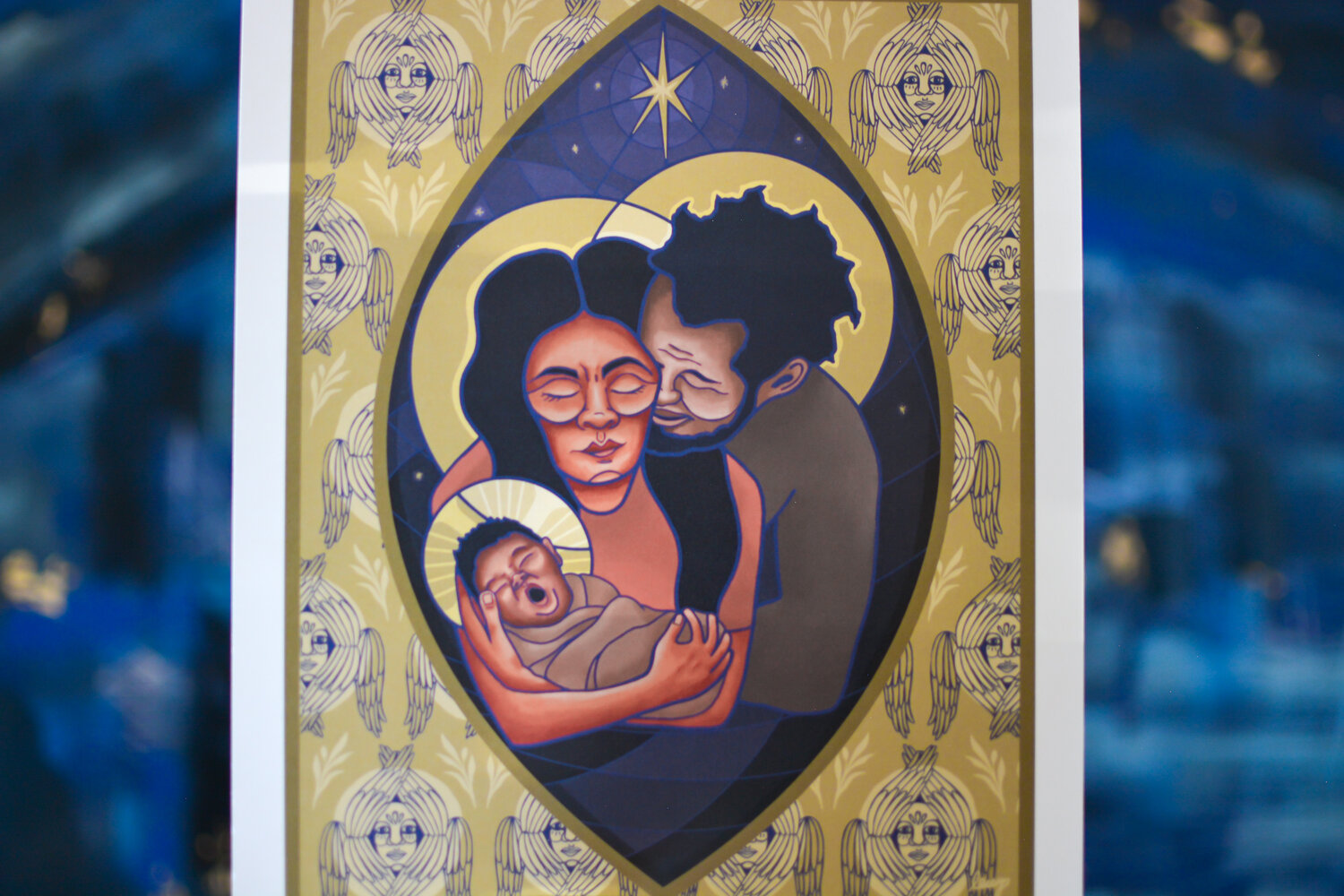 The holidays are a magical time for children. We've created these children's lessons to be used with our Close to Home series for Advent–Epiphany (Year C) in worship, Sunday School, or at home. Each week includes a scripture to read from the International Children's Bible, some "wondering" statements, a good news statement, a prayer, and extension activities for home or church. The sub-themes and scriptures included are:
First Sunday of Advent | Homesick (1 Thessalonians 3:9-13)

Second Sunday of Advent | Laying the Foundation (Philippians 1:3-11)

Third Sunday of Advent | A Home for All (Luke 3:1-18)

Fourth Sunday of Advent | Seeking Sanctuary (Luke 1:39-55)

Christmas Eve | Invited Home (Luke 2:1-20)

First Sunday After Christmas | Chosen Home (Luke 2:41-52)

Epiphany | Home By Another Way (Matthew 2:1-12)
Click here to download the lessons, and keep reading for more information about how to adapt these lessons for your own context.
ENGAGE IN WONDER
We invite you to leave some time for silence between each of the "wondering" statements. Often, children will volunteer their thoughts freely, but phrasing these questions as statements of wonder serves a few purposes. First, it takes pressure off of children to have an immediate response. When used in worship, it also invites the entire congregation into wondering. And in an era of livestreaming and pre-recorded videos, it allows for a more comfortable way to deliver a children's message without immediate feedback from the children.
ADAPT FOR YOUR CONTEXT
We've formatted these lessons as a printable PDF for easy sharing either digitally or in print. Here are some ways you might utilize these lessons with your community:
In worship: Read the script from scripture to prayer as your children's moment, whether via livestream, pre-recorded video, or in person. Use the extension activities in children's church, suggest one or two for the children to do at home, or incorporate them into your children's moment as appropriate. (There are several suggested books you might read aloud!)

In Sunday School: Read the scripture together from the International Children's Bible—older children can read the full text, and you can help hone in on the main idea for younger children using the provided excerpt. Follow with the "wondering" statements and good news statement. For the remaining time, choose some of the extension activities to do together. Close in prayer at the end.

At home: Print the lessons to distribute, or include them with our Close to Home Advent calendar in an Advent take-home kit along with any other crafts, supplies, or worship materials. (See this blog post from Advent 2020 for more ideas for Advent take-home kits.) You can also email the lessons to families weekly (just copy and paste) or attach the PDF for families to utilize at home. Books can be checked out from the library or found in read-aloud videos on YouTube.