Interior design trends are constantly changing with different styles and ideas having their moment in the sun so to speak. Soft, natural shades, earth tones and minimalistic colours and lines are a design classic and remain popular. However, more and more people are opening their minds and therefore their homes to colourful interior design – bold colours and maximalist styles of pattern and shape. 
Currently leading the way as the UK's 'Queen of Colour' is Sophie Robinson.  She is famous for her TV shows, podcasts, and collaborations with retailers and homeowners worldwide.  Her Instagram page is full of bold, lust-worthy interiors. Sophie's bright and beautiful interior styling is reflected in her sartorial style, and is a perfect example of practising what you preach!
– FOR MORE INTERIOR DESIGN INSPIRATION CLICK HERE –
"Dull and drab is no longer acceptable for those wanting to live confidently and creatively. I'm on a mission to ban beige in people's homes!" says Sophie.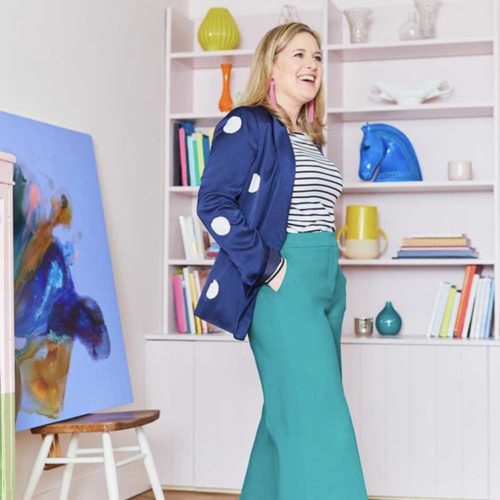 She is certainly achieving her aims, as more and more people are embracing the power of bright and beautiful colours as a way of adding joy to their homes. In line with this bright, colourful trend the Pantone colour for 2022 is 'Very Peri'. A dynamic 'periwinkle blue hue with a vivifying violet-red undertone.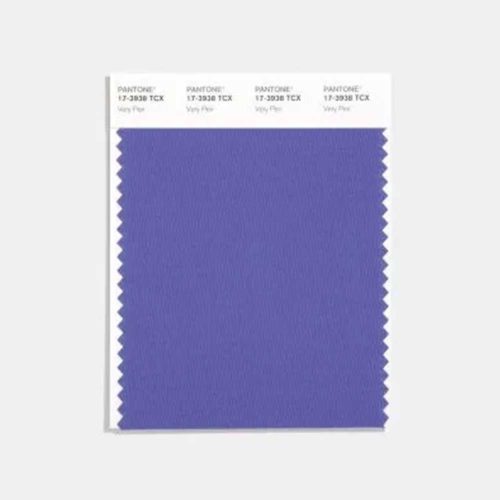 " Very Peri is a joyous attitude and dynamic presence that provokes courageous creativity and imaginative expression for the year ahead, " says Leatrice Eiseman, Executive Director, Pantone Colour Institute. Pantone Colour of The Year 2022
Local Colourful Interior Design Artists We Love at Boha
K Interiors
K Interiors is headed by Kay James, a professional and highly accomplished interior designer based in Clevedon, North Somerset.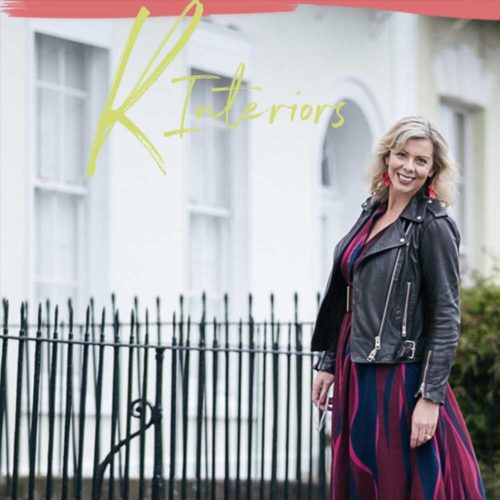 Kay's interior design credentials include professional studies, however, she feels that her real knowledge and expertise have truly developed through her house renovations. She's fascinated by different colours, textures and materials, and how they can come together to evoke different emotions. She is a fan of bright and bold colour schemes and has had the pleasure of working with Sophie Robinson (see above). Kay is particularly gifted in helping those who would like to embrace colour and either don't know where to start or feel a little intimidated by it all. 
"I love being able to share this passion with wonderful clients. I especially love coming up with clever colour schemes and nifty tricks that will help make life that little bit easier and a little more beautiful" says Kay.
Alongside her design work in client homes, Kay regularly blogs, runs workshops as well as various social media platforms. For instance, she runs a Facebook community 'Kay's Colourful Interiors Club' and is holding a highly anticipated one-day Masterclass of Colour event in Clevedon in May this year. Check out Kay's glorious Insta feed and website. These are brimming with amazing styling and beautiful colours. In addition, you will find an abundance of hints and tips on creating the perfect blend of colours and textures.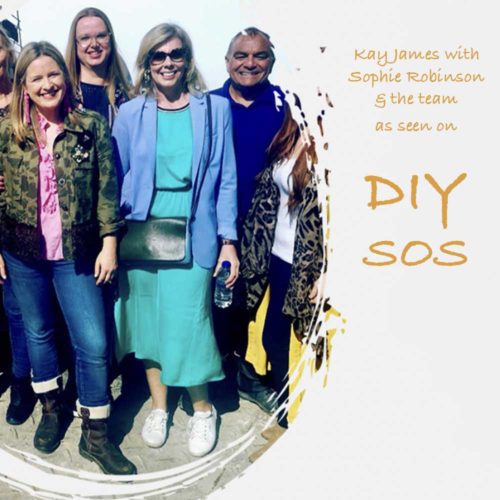 Doghead Designs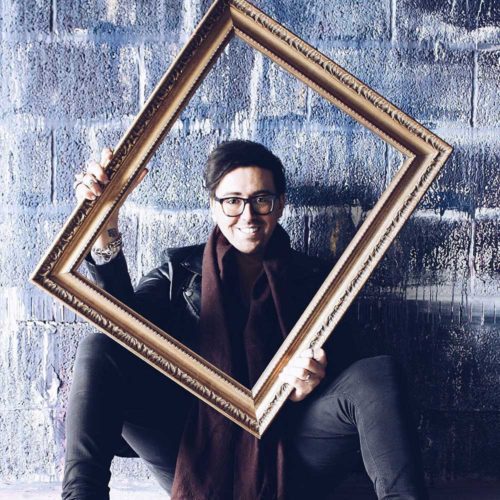 Doghead Designs is the brainchild of the local artist Tristan Merriam. Originally a headteacher for many years, Tristan decided to strike a new path and channel his creativity into upcycling reclaimed quality furniture. He is enjoying incredible success in just a few short years. Tristan paints furniture in beautiful bold and flamboyant styles in his studio in Clevedon. He also leads workshops, taking great pleasure in teaching to empower others to delve into the world of upcycling with Annie Sloan Chalk paints. In fact, he is running a sold-out luxury furniture painting retreat in Portishead, N. Somerset this year. If all of that isn't enough, Tristan will also appear on BBC's Money For Nothing as a new Designer in Spring 2022. A busy man indeed!
Tristan is on a mission to turn the tide on mass-produced, soulless pieces destined for landfills within a few short years. 
" Our world is obsessed by consumerism so often seduced by, 'out with the old and in with the new'. However, I believe people are beginning to turn their backs on mass-produced, soulless pieces" says Tristan
Below are some examples of Tristan's colourful interior design pieces that we have been drooling over…..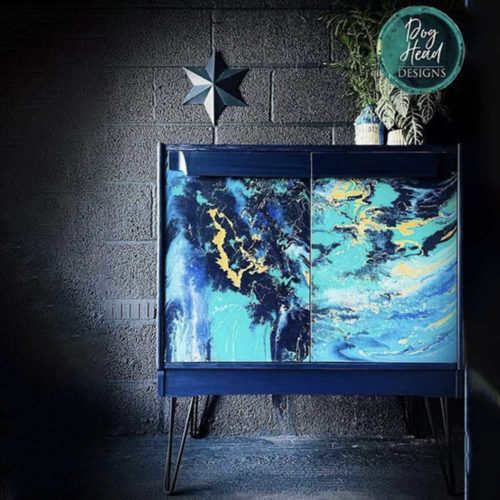 Boha  – Artworks Perfect for Colourful Styling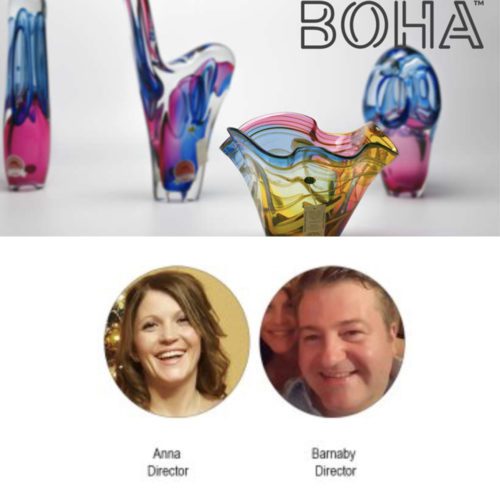 Boha, also known as Boha Glass, is the brainchild of husband and wife team Anna and Barnaby Kirsen. As a couple, they have always loved bright, colourful and unique art. Their desire to share that passion was the springboard for turning their hobby into the thriving gallery it is today.
Our hand-picked stable of incredible artists create fabulous original glass art, paintings and more to help you create your extraordinary interior space.
Feast your eyes on some of the amazing pieces we currently have in our gallery.  They will certainly add the 'wow- factor' to your décor!