Seascapes, and the beauty of water in general, have inspired humanity for millennia. Is there anyone who isn't filled with awe at the magnificence of the vast oceans, seas and lakes of the world? The gentle dripping of rainwater, the gentle flow of streams to the crashing of ocean waves. Water can be calming, exhilarating and even terrifying.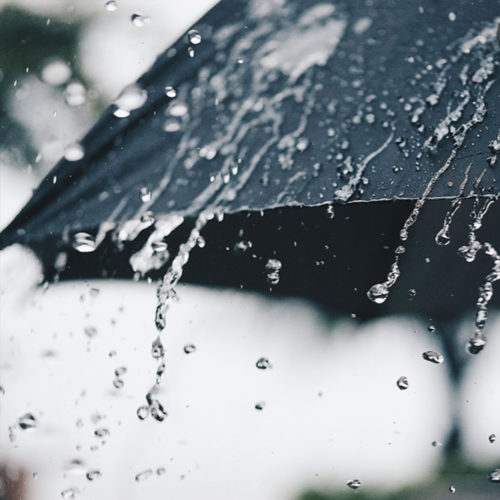 Unsurprisingly, seascape art is incredibly popular. Artists have used all sorts of media to capture the alluring nature of the seas. Whether it is a far off view of a coastline or an in-depth look at the movement of waves –  there is so much to enjoy.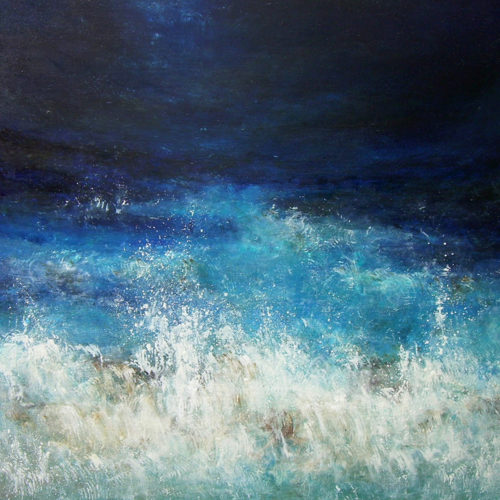 Of course, paintings have always been popular, and the large majority of artists work this way. Likewise, glass artists are also inspired by the purity of water and have created stunning handblown and fused glass seascapes. Glass, like water, is reflective and refractive. You can look at both glass and water, as well as see through them. Therefore many artists, glass is a wonderful medium for creating sea-inspired art glass.
Glass Artists and Fused Glass Seascapes
There are many glass artists producing delightful sea and coastal-inspired glass art, here in the UK and across the globe. Of course, we can only mention a few here, so below is a small selection of exceptionally talented UK-based glass artists who admire :
Dreya Bennet – Fused Glass Artist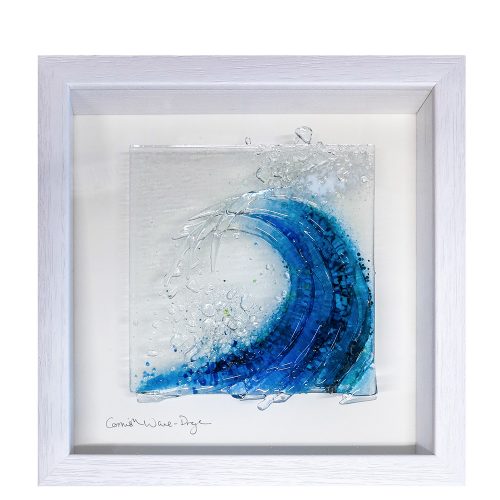 Dreya Bennet glass is inspired by the sea and its different moods to create her alluring fused glass seascapes. Her work captures the movement and dynamism of rolling and crashing waves. Her inspiration comes from the Cornish coast where she lives and works
Dreya studied at Falmouth art college. During her studies, she fell in love with the look and the process of working with glass. 
"The colour of glass, its reflections and translucent quality instantly captured my heart. Glass has a similar quality to water. It is enigmatic, you can look at it or through it. It is there and not there and can create a potent visual effect, either opulent or subtle " says Dreya. 
Jo Downs – Fused Glass Designer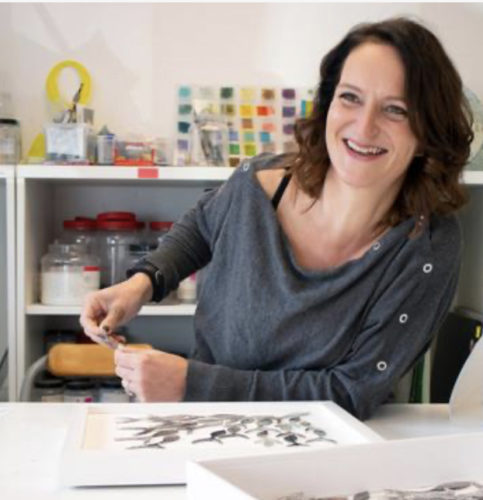 Jo Downs is one of the world's most respected fused glass designers. Working from her Cornwall studio, her work draws inspiration from the beautiful coastal landscape of her home county. She captures the light, colour and detail of Cornwall in her exceptionally beautiful, handcrafted glasswork. She makes a variety of glass art which includes jewellery, glass bowls and wall panels etc. Her 'Cornish Pilchards' are the most recognised and probably best-loved of her designs.
Roberta Mason – Handblown and Fused Glass Artist
It's all about the sea for Roberta Mason. She is especially fascinated by the formation of waves and the "language" of bubbles. Her work also features the amazing world of strange and wonderful marine creatures. Roberta feels that the transparency and movement of hot glass captures a snapshot of life in a way few materials can. Roberta's Blue lagoon series is a fantastic example of her water-inspired glass art. An evocative piece with true depth and mesmerising qualities.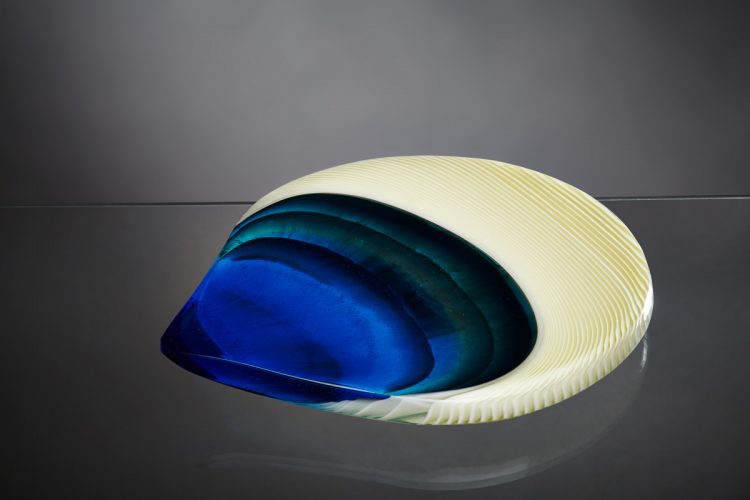 Thomas Petit – Handblown Glass Artist
Thomas Petit's fabulous and radiant, "Sea Shore" collection of handblown glass vases contains an "oceanic" design. He was inspired by undulating waves and the rugged coastline of Sussex. The sandblasting creates an effect similar to those Thomas first admired on pebbles found near the coastline of his hometown.